impact investment ecosystem
Prospero supports the development of a functioning impact investment ecosystem that can deliver impact capital to growth-stage businesses across our focus sectors and beyond.
An Impact investment is a type of capital investment that should not only deliver financial returns but also deliver social and environmental benefits.
Prospero strengthens the impact investment ecosystem to finance innovation.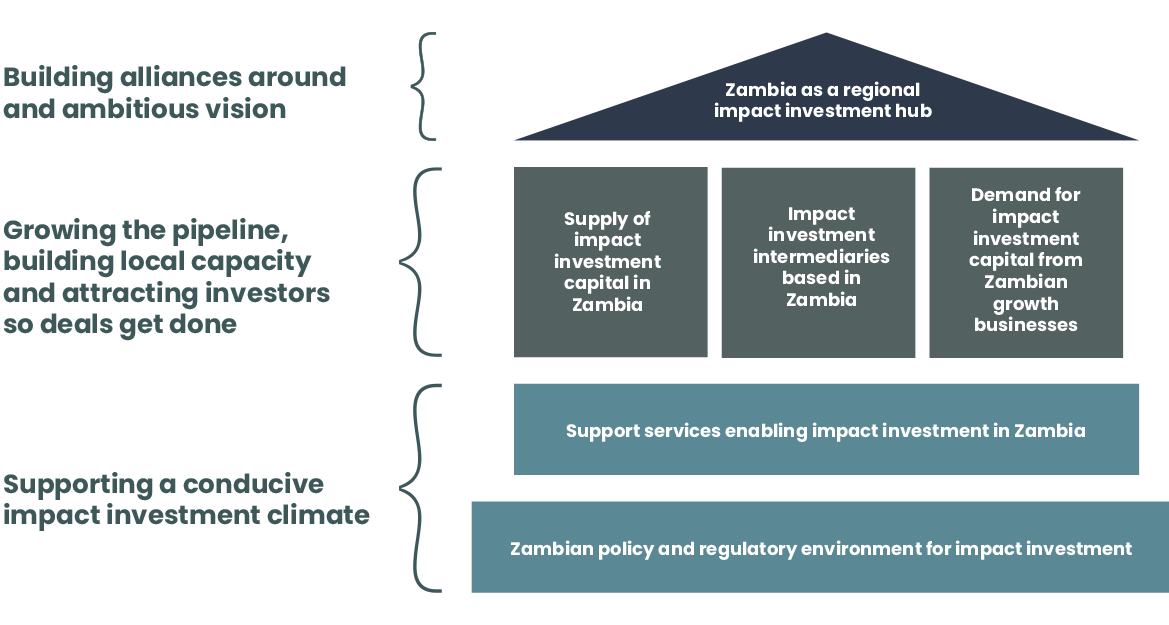 The intention behind these initiatives is to increase investment, create employment and support the private sector to contribute to social inclusion and environmental sustainability.
Our vision for a sustainable and functioning impact investment environment requires multiple interventions: 
Attracting new investors to the Zambian market by generating a pipeline of investment ready SMEs.
Improve the policy and regulatory ecosystem in which SMEs operate.
Invest in new and innovative investment vehicles and funds (e.g. private equity and venture capital funds, angel investors, challenge funds and crowdfunding platforms) providing access to new and varied sources of finance for SMEs enabling them to scale their business ideas.
Support the development of local impact investment management capacity.
Improve the capability of SMEs to utilise finance they have accessed and continue to grow.
The ultimate intention is to make Zambia a regional hub for impact investment.
We support the development of innovative impact investment vehicles and the deployment of new and existing sources of impact investment finance
We nurture businesses through the early, high-risk stages of growth, transitioning them to becoming investment ready.
We support the emergence of commercially viable business services that facilitate impact investment transactions.